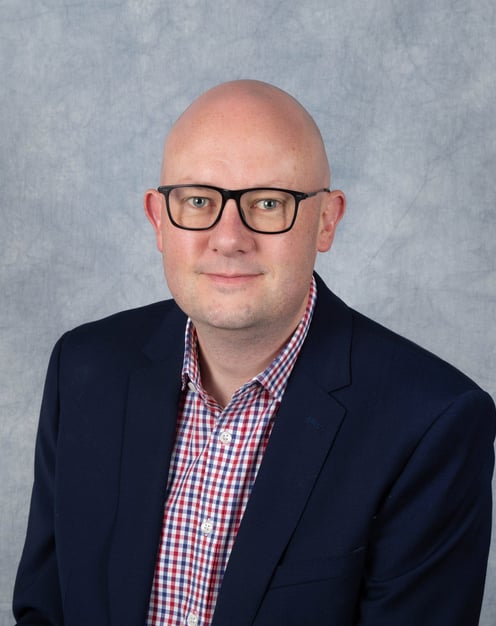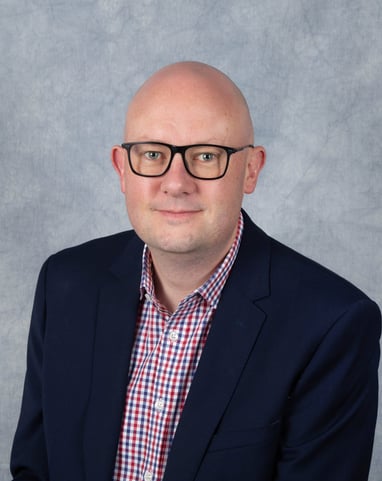 INFORMATION TECHNOLOGY EXECUTIVE
15+ Years of multinational IT, Digital and E-Commerce leadership experience across a variety of industries. British born, green card holder, based in the United States.
― LEADERSHIP
Enthusiastic and self-motivated strategic Information Technology leader, with the capacity to drive business strategy through thought leadership, technical direction, business partnership, KPI management, strong financial acumen, and people development with an emphasis on accountability.
― COMMUNICATION
Ability to build trusted partnerships and communicate with stakeholders from different technical, business and cultural backgrounds in a manner that facilitates cross functional understanding.
― RESULTS
Proven competency working with multinational organizations and cultures in a matrix management model. Demonstrates abilities to set vision, operating with flexibility and reliability, focused on competitive advantage and customer experiences.
Leeds Metropolitan University - (UK) 2004 - 2008
1st Class BSc (Hons) - 4.0 GPA Equivalent
Business Information Systems
Dean's Award for Outstanding Achievement
Nottingham University - (UK) 2018 - 2022
Executive MBA (Distinction) - 4.0 GPA Equivalent
Vice President - Global Information Technology
Restek Corporation (USA) / March 2020 - Present
Achievements
Enacted a 5 year, customer centric, digital transformation plan

Deployed Commerce, CRM and Marketing Automation focus on customer intimacy and personalization

Implemented multi-departmental global helpdesk system

Executed cybersecurity training and simulation program

Upgraded corporate ERP in under 6 months

Deployed ERP across all EU entities

Established a "Cloud First" approach to applications and infrastructure

Implemented an OCR solution for Customer Service

Restructured Business Intelligence with a focus on "actionable insights"

Built a high performing team of PMs, BSAs, Developers, Engineers and Support Agents
Results
Increased digital customer engagement to 24%

Reduced support MTTR by over 50%

User-based cybersecurity exposure reduced by 47%

Remediated technical debt across 40% of applications

Removed 75% of manual order entry through OCR
Director - Information Technology, Corporate Finance Systems
ThermoFisher Scientific (USA) / 2019 - 2020
Achievements
Full support services for FP+A, Treasury and Tax

Managed IT operational closings for $24B organization

Defined technology strategy for Hyperion Financial Planning

Created systems roadmaps aligned with Finance strategy
Results
Remediated prior year financial closing issues to reduce time to close by 4 days

Reduced service delivery for Oracle EPBCS from 3 weeks to 1 day

Increased number of bank accounts controlled by treasury by over 40%
Director - Information Technology, Global PMO
ThermoFisher Scientific (USA) / 2015 - 2019
Achievements
Reorganized whole PMO Team through role definition, structure and team development / recruitment

Increased portfolio governance, transparency and visibility utilizing PowerBI dashboards

Coached, trained and mentored a geographically dispersed team across EU and NA on waterfall and agile methodologies

Introduced a project prioritization process, anchored on benefits realization

Drove portfolio compliance to meet needs of FDA, Internal and External audit

Leveraged strong financial knowledge for NPV, ROI, Payback and business case creation
Results
Managed annual capital investment portfolio of $10MM to 2% variance over multiple years

Reduced project failure by 70% through early intervention

Improved project execution on Time, Budget and Scope by 23% across the portfolio.
Director - Information Technology, European Business Services
ThermoFisher Scientific (UK) / 2013 - 2015
Achievements
Implemented ERP across 12 EU business units in 3 years (partially with CSC)

Lead a team of BSAs in "Quote to Cash", "Procure to Pay" and "Record to Report" value streams to continuously improve performance.

Led EU integration of $13.6B acquisition

Directed e-commerce team, comprising of B2B EDI, Commerce and Procurement

Founding member of Salesforce.com COE.
Results
Successfully executed pan-European ERP roll-out

Grew $85MM B2B EDI channel by 9% average YoY

Delivered EU focused projects to grow overall business 6% YoY
Senior Consultant - Strategy
Computer Science Corporation (EU) / 2010 - 2013
CxO level strategy consulting and project delivery to numerous clients across multiple industry verticals.
Hired into ThermoFisher from CSC, due to performance level to the client. Non-compete clause exemption negotiated between entities.